Bridgestone Tires
Rigorously Engineered
You can rely on Bridgestone tires at every mile. Explore your options online, get a quote, and visit your local Wheel Works today!

Why Buy Bridgestone Tires?
When Shojiro Ishibashi founded Bridgestone in 1931, he sought to create a company known for its world-class, superior products. Ishibashi's vision remains at the heart of Bridgestone today. With tires for almost every vehicle, every road, and every season, it's unsurprising that millions of drivers trust Bridgestone tires every day to get them to their destination. With engineers constantly at work to improve the performance, safety, and quality of Bridgestone tires, Bridgestone delivers superior tires for every twist and turn of your journey.
Bridgestone Car & Truck Tires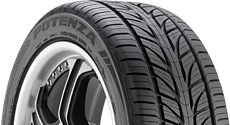 Potenza Tires
If excellent performance is your number one priority, Potenza Tires are the tires for you. Engineered for extreme grip, these tires will let drivers get the most out of their performance vehicle.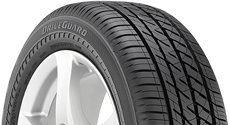 Driveguard Tires
Peace of mind is priceless, and that's exactly what Driveguard Tires will give you. Don't worry about getting stranded on the side of the road with a flat tire ever again. Driveguard Tires allow you to drive up to 50 miles after a puncture, so you can get somewhere safe.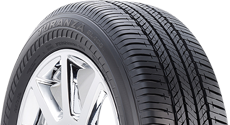 Turanza Tires
If you enjoy taking a drive to clear your mind and find some peace, check out the peace and quiet offered by Turanza Tires. These tires are engineered to absorb road noise and provide for a smooth ride, meaning your car can truly become your sanctuary!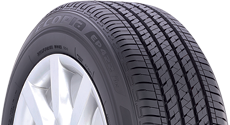 Ecopia Tires
No one likes emptying their wallet to fill their tank, and Ecopia Tires are here to help with that. Ecopia Tires are created to have a low rolling resistance, which in turn helps make your car more fuel efficient. Better fuel efficiency means less stops at the gas station, which means more money in your wallet!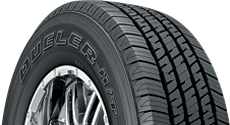 Dueler Tires
Trucks, SUVS, and CUVS of adventurous off-roaders should be equipped with Dueler Tires. Engineered for durability and traction, these tires can handle challenging terrain with ease.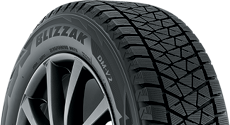 Blizzak Tires
Snowy, icy roads can intimidate the most confident drivers, but Blizzak Tires are made to conquer the the cold. These premium winter tires are designed to bite into the snow and ice, which translates to reliable, safe handling for you even on the snowiest, iciest days of winter.
Where Can I Buy Bridgestone Tires?
If all of this great info has you screaming, "Where can I buy Bridgestone tires near me," then you need to head to your local Wheel Works now! Find your nearest Wheel Works online and either swing by, or conveniently schedule an appointment online. "Wheel" see you soon!
Bridgestone Tires
Proud To Carry The World's Best Tires