OIL CHANGE SERVICE
OFFERING A SAFER SERVICE EXPERIENCE FOR EVERY CUSTOMER
Make a contact free appointment & get our full service oil change with our increased health and safety measures.
Convenient Safer Service Options for Your Oil Change
Save money on your next oil change service with coupons from Wheel Works. Each oil change comes with a free, 19-point inspection to keep your engine running newer longer. Snag one of these deals and schedule an oil change at your nearby Wheel Works today!
Send This Coupon To Your Phone
offer-details
By providing your phone number, you consent and agree to be contacted at such number by [Bridgestone Retail Operations, LLC ("BSRO")] [or one of our affiliates or partners] for purposes of sending you the link. The number will not be used for any other purpose. Carrier charges may apply for receiving text messages. You acknowledge and understand that providing your consent to receiving such message is not a condition to obtain products or services from BSRO
Time For An Oil Change Service?
Wondering how often to change oil? Then you might be overdue for an oil change.
Here's the thing: a working engine creates lots of friction. The many parts in your engine create extreme heat through friction. Oil keeps the moving parts lubricated and reduces the heat. It also contains special additives to help your engine work more efficiently. Over time, the constant heat in your engine begins to break down the oil. Small bits of debris and dirt can get into the oil over time, making it less effective. To protect your engine at all times, your vehicle manufacturer recommends changing the oil and oil filter regularly.
Oil change frequency will vary from car to car and truck to truck, but a change every 3,000 miles is typically recommended. It's best to always check your vehicle manufacturer's recommended interval though. If you are overdue or unsure about your last oil change, schedule an appointment today. Wheel Works keeps your oil changes on schedule with low prices.
The Right Oil for Your Car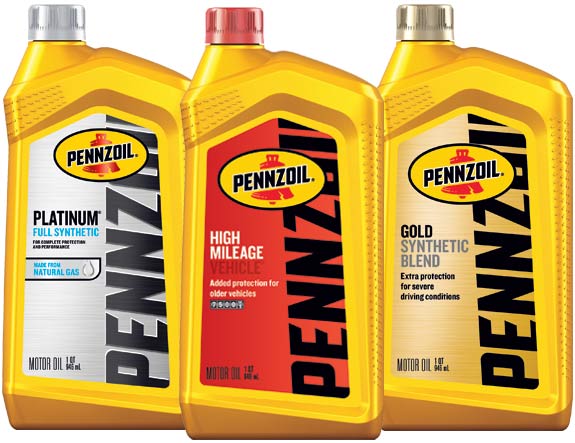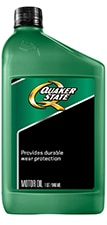 Quaker State®
Durable Wear Protection
Provides durable wear protection that helps engines survive daily commutes from sustained high-speed highway operation to repetitive, stop-and-go traffic.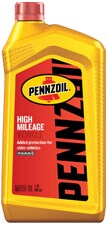 Pennzoil® High Mileage
Recommended for vehicles with 75,000+ miles.
Pennzoil® High Mileage motor oil is formulated with Active Cleansing Agents™. It is specially formulated to help stop leaks from seals and reduce oil consumption in worn engines.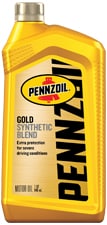 Pennzoil® Gold
Synthetic blend with extra protection for severe driving conditions.
Pennzoil® Gold is an advanced synthetic blend formula with Active Cleansing Technology to better prevent dirt and contaminants from turning into performance robbing deposits. It is specially formulated to provide extra protection for severe driving conditions.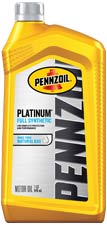 Pennzoil Platinum®
Full Synthetic Motor Oil with PurePlus Technology
Pennzoil PurePlus™ Technology is a patented, revolutionary gas-to-liquid process which converts natural gas into a first-of-its-kind, high quality full synthetic base oil. Because this base oil is made from natural gas, it is clear with fewer of the impurities found in crude oil, the start for many other traditional and synthetic motor oils. It is motor oil designed for complete engine protection, without compromise.
Where Can I Get An Oil Change Near Me?
Now that's an easy question? Find your nearest Wheel Works to get a fast, full service oil change. Many locations are open on the weekends, making it convenient to get an oil change in a jiffy. Stop by or schedule an appointment online today!