DIEHARD® CAR BATTERIES
Replacement & Installation
Make an appointment to get your replacement battery installed with America's most trusted auto battery*. DieHard batteries are designed for the high-performance demands of today's vehicles. They're no ordinary battery, they're extraordinary.
START WITH A BATTERY TEST
Want to avoid the dreaded "click?" Visit your local Wheel Works for a free car battery test and some of the best car battery prices around. You see, your car battery supplies the power to start your engine. Once started, your alternator pumps electricity to the vehicle's various electrical systems. Wearing or aging of your auto battery or alternator can prevent your vehicle from properly starting or maintaining electrical power. Wheel Works will help you keep it all running strong. Get a free battery test today!
Which Battery is Right For You?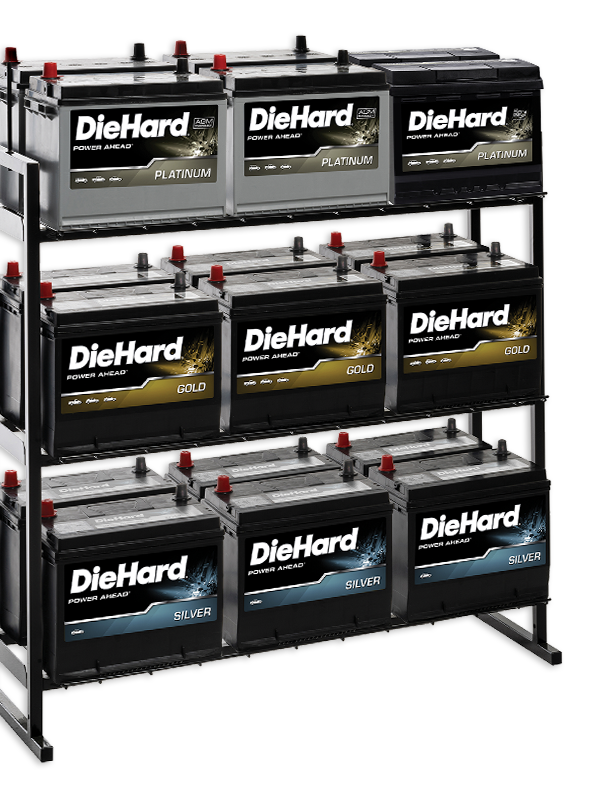 DieHard Platinum AGM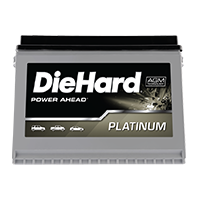 DieHard Platinum AGM
3-year Free Replacement Warranty
Lasts up to 2x longer than standard flooded battery.
Will This Fit?
DieHard Platinum
DieHard Platinum
4-year Free Replacement Warranty
Up to 30% more cycle life than other standard flooded batteries.
Will This Fit?
DieHard Gold
DieHard Gold
3-year Free Replacement Warranty
Nearly 3X more corrosion resistant.
Will This Fit?
DieHard Silver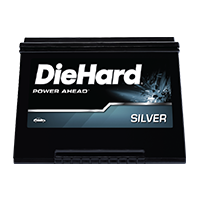 DieHard Silver
2-year Free Replacement Warranty
Maintenance-free for maximum convenience.
Will This Fit?
Get the Right Battery at the Right Price From Wheel Works.
Restrictions Apply. DIEHARD and the DIEHARD LOGO are trademarks of Advance Stores Company. *Based on survey of nationally representative sample of over 1,200 drivers conducted in 2021 by dataDecisions Group, an independent research company.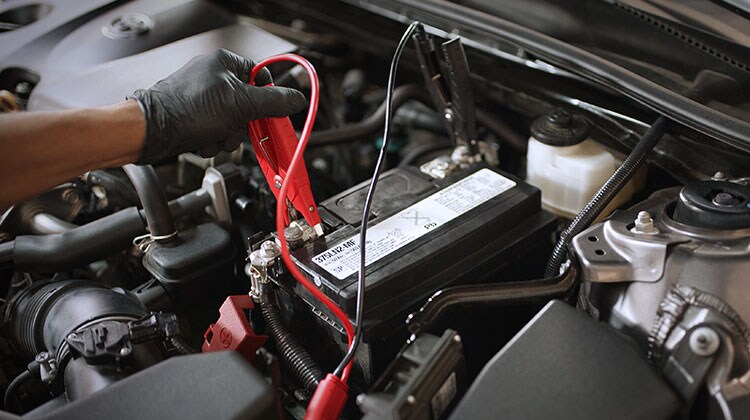 GET A FREE BATTERY TEST TODAY
Stop by your nearest Wheel Works for a free battery check. One quick diagnostic test could save you from getting stranded with a dead battery at the worst possible time! We'll let you know how much life may be left in your battery, along with an estimated temperature at which it might fail. No time to swing by? Try our virtual car battery tester right now!
Schedule An Appointment
Virtual Battery Tester
Check your battery life & search for a replacement
Auto Battery Services
Starting and charging problems may require that you replace your car battery. During your free battery test, we'll help you determine if a car battery replacement is necessary or if a repair is needed.
We'll examine your electrical system and check key components including the alternator, starter, car battery, and car battery cables. Our services also include:
CAR BATTERY STARTING & CHARGING CHECK: We will inspect your battery voltage level, complete a thorough test on your vehicle's alternator, and check on components like your vehicle's starter. 
CAR BATTERY REPLACEMENT: We install only the highest quality replacement batteries, with excellent warranties to meet your needs.
CAR BATTERY MAINTENANCE: We also offer battery terminal cleaning and anti-corrosion spraying to ensure your vehicle starts in any weather. 
I Need to Buy a Car Battery Near Me!
When you're looking for the right battery and the best car battery prices around, come to your local Wheel Works! Enter your vehicle year, make, and model at the top of this page to compare prices on new car batteries, then schedule an appointment at your nearest Wheel Works. From battery tests to troubleshooting, our technicians work until the problem is solved.