Firestone Tires
Drive with Confidence
Dirt road or city street, you can rely on Firestone tires to get you where you need to be. Schedule an installation appointment at Wheel Works today!

Get the Right Firestone Tires For You
You might be the world's most skilled driver, driving the world's most efficient car, but you cannot get from point A to point B without safe, reliable tires. With Firestone tires, you'll never have to worry about reaching your destination. Firestone offers tires for all vehicles, lifestyles, seasons, and budgets, but they all have one thing in common: they're safe, dependable, and ready to get you where you need to be.
Which Firestone Tires Are Right For Me?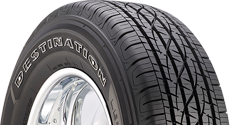 Destination Tires
If you like to explore the road less traveled, Destination Tires are perfect for you. Take your vehicle from the paved freeway to rocky mountain roads as you please. These tires allow you to "leave no road behind."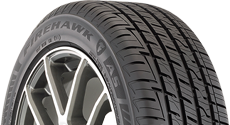 Firehawk Tires
If you're looking for high performance tires with track-proven performance, look no further than the Firehawk Tires. Created from racing legacy and updated with cutting-edge  technology, these tires offer unparalleled handling and braking.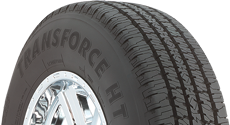 Transforce Tires
You work hard, and your tires should work hard too. Transforce Tires are built to tackle the toughest jobs and carry the heaviest loads, so they'll help you get work done.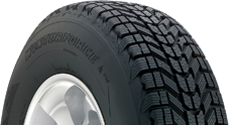 Winterforce Tires
Your tires have a hard job, and winter makes this job even tougher. When snow, ice, and slush covers the road, trust Winterforce Tires to get you places safely. With solid traction and reliable braking in slippery conditions, these tires will get you through whatever Mother Nature throws your way.
Ready to Buy Firestone Tires?
Visit your local Wheel Works to find the right Firestone tires for you. Our highly trained tire technicians will provide you with expert installation and guidance. Start with a quote online and schedule your installation appointment, all at the same time!
Firestone Tires
Proud To Carry The World's Best Tires