Bridgestone Blizzak Tires
Watch Out Winter
Get Blizzak winter tires for improved grip and flex, plus increased confidence on the toughest winter roads. Schedule your installation today!
Why Buy Blizzak Tires?
Bridgestone Blizzak winter tires are cutting-edge. Literally. These winter snow tires are specifically designed to perform well in the trickiest cold weather conditions, like heavy snow, flash freezes, and icy rain. With an enhanced tread pattern and impressive grip, Blizzak winter tires can help you and your family stay safe on the road during your winter travels. Get a quick quote online and schedule your installation appointment with Wheel Works today. Your local store is open seven days a week for your convenience, including the weekends!
BLIZZAK TIRE TECHNOLOGY
Blizzak tires were expertly engineered with cold weather safety and reliability in mind. Thanks to three key pieces of technology, these winter tires offer enhanced grip, flex, and bite. So how do they do it?
More Flex - NanoPro-Tech Polymers: These polymers ensure the tire's rubber doesn't harden, which means the tires are able to bend and grip the road no matter how low the temperature drops.
Better Grip - 3D Zig-Zag Sipes: The unique 3D zig-zag sipe technology allows your wheels to grip the terrain, meaning you're less likely to slip, slide, and get into a dangerous situation.
The Right Bite - Multi-Cell Tubes: The "tube multi-cell" is the rubber compound used in Blizzak tires, and it contains sponge-like bubbles. When these bubbles come into contact with ice, they spread and diffuse the water on the surface. By clearing away the water, the "bite particles" on the tire can grip into the ice, providing you, the driver, with better traction and control
Specifications & Speed Rating
Whether you're trekking up to ski resorts or simply commuting to work, you deserve to feel safe and in control, no matter the weather conditions. When the snow arrives this winter, drive through the snowiest and iciest winter wonderlands with the peace of mind that comes from Blizzak winter tires.
Nanopro-tech + RC polymer
Zig-zag / 3D sipes
Optimized tread width
New multicell® compound
Did You Know?
Syracuse NY, has the highest average annual snowfall in the U.S. at 123"
Buy Blizzak Winter Tires 
Wondering where you can find Blizzak tires for sale? At Wheel Works, of course! We're the tire store that carries thousands of tires in stock to ensure that we have your tire size available when and where you want it. Browse a variety of Blizzak winter and snow tires online and get an out-the-door price quote. Then, schedule your installation appointment at your nearest Wheel Works!
Blizzak Tires
Proud to Carry the World's Best Tires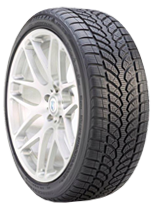 Snow Tires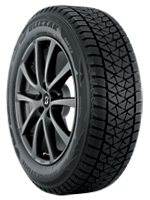 Snow Tires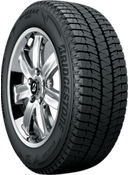 Snow Tires