The Maintenance Your Manufacturer Recommends
Keep Your Vehicle Performing Its Best With Regular Service
THE RIGHT VEHICLE MILESTONES AT THE RIGHT TIME, EVERY TIME
Whether your vehicle is brand new or a seasoned road trip veteran, preventative maintenance is key to keeping your car moving forward. At Wheel Works, we'll share your manufacturer's maintenance recommendations on every invoice- and email them to you after your visit- so you can keep your vehicle prepared for every bump in the road. Here are some of the recommended services your car might be due for:
View Scheduled Maintenance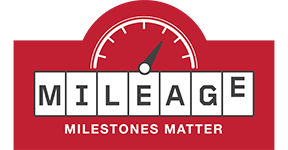 PREVENTATIVE MAINTENANCE
Preventative maintenance can help you save thousands- and extend the life of your car.
Manufacturer Recommendations
We'll share exactly what your manufacturer recommends. Actual Factory Scheduled Maintenance recommendations may differ based on several factors, including your driving habits and environment.
PREMIUM MAINTENANCE DATA
Our maintenance recommendations come from Mitchell1 — a trusted, independent source for car maintenance information.
WHAT IS SCHEDULED MAINTENANCE?
Your vehicle manufacturer's recommended maintenance schedule is designed to help extend the life of your vehicle and keep you prepared for every drive. Sticking to a routine maintenance schedule is one of the best ways to keep your car running smoother while helping avoid costly repairs.
Maintenance milestone services involve easy tune-ups like filter and fluid replacements, tire rotations, and general parts inspections that come at various mileage intervals. Find your specific vehicle maintenance schedule with our online database above.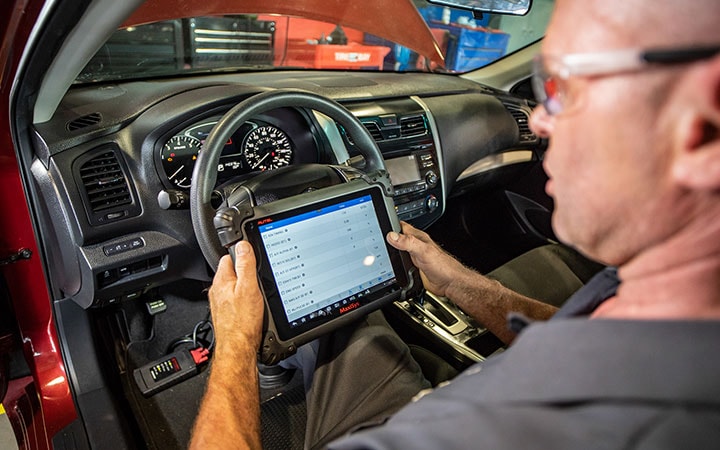 IS SCHEDULED MAINTENANCE NECESSARY?
Your vehicle's maintenance milestones help you replace important components before they wear out, so that your car's more permanent parts can operate more efficiently. We'll help you navigate your car's suggested maintenance so you can keep your vehicle moving forward.
Routine maintenance services are often done on a 30-60-90 interval, meaning you should perform essential preventative maintenance about every 30,000 miles. But we know every vehicle is unique, and various parts can wear out at irregular intervals depending on your driving habits. Other services, such as oil changes and tire rotations, should be performed much sooner and more frequently.
AVOID REPAIRS WITH A SCHEDULED MAINTENANCE PLAN
Routine manufacturer-recommended maintenance is one of the best ways to keep your vehicle in its best possible condition. Wheel Works will help you learn your vehicle manufacturer's recommended maintenance schedule to help extend your vehicle's lifespan and save you from costly repairs down the road. Visit your local Wheel Works today for expert recommendations and service.