Our Quality and Trust Story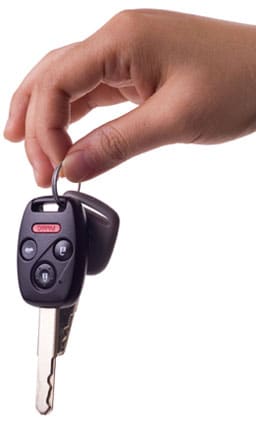 Your keys are in good hands.
At Wheel Works, we're pretty sure we've got some of the best customers around. So, naturally, we want the best for our customers and their cars. Every one of our service technicians is certified by the National Institute for Automotive Service Excellence. We're really good at what we do. And since we've got some of the best people for the job, we only use premium quality parts to get it done. That way you know that when you hit the road, you're better off than before.
Of course, saying you do good work doesn't mean a lot. That's why we stand behind it. We offer the best warranties on all our brakes, shocks and automotive services, free tire rotations and flat repairs, and a best price on tires guarantee for up to 30 days after your tire purchase. In fact, if you can find a better deal within 30 days of your tire purchase, we'll refund you 200% of the difference. And when we sell tires, we do so with a 30-Day Ride Guarantee. If you're not satisfied, bring them back for a refund. We'll find something better.
When people put their keys in our hands, we want them to do so with full confidence. We welcome comments and concerns. We like getting better. So please, contact us and let us know how we're doing. We'd love to hear from you.